Free Tools and Printables for Kindergarten Teachers and Parents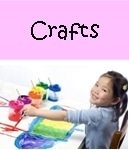 We offer free printable worksheets, games and activities for kindergarteners.
Who is this site for?
Kindergarten teachers
Preschool teachers
First-grade teachers
Parents of kids between 4 and 6 years old (although many of the resources are suitable for older children too)
Children learning English as a second language (ESL)
Can I use the worksheets and printables in schools?
Yes. Feel free to use these worksheets in the classroom. Commercial use is allowed as long as they are not placed on any website without linking back to this site.