Free Tools and Printables for Kindergarten Teachers and Parents

Alphabet Activities

Word Searches for Kids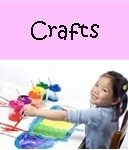 First Aid
CPR Solutions has provided a quick CPR how-to guide for parents and teachers of young children. This guide can be kept as a reference in the home or classroom.
Who is this site for?
Kindergarten teachers
Preschool teachers
First-grade teachers
Parents of kids between 4 and 6 years old (although many of the resources are suitable for older children too)

 
Can the worksheets and printables be used in schools?
Yes. Feel free to use these worksheets in the classroom. Commercial use is allowed as long as they are not placed on your website without linking back to this site.