Alphabet Coloring Pages
Free coloring pages for girls with Hello Kitty and each letter of the alphabet. Each printable has one letter of the alphabet and a Hello Kitty picture with an object that begins with that letter.
 A is for Alligator
 B is for Beach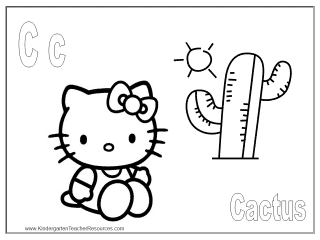 C is for Cactus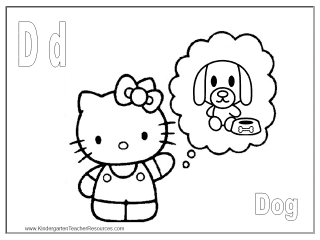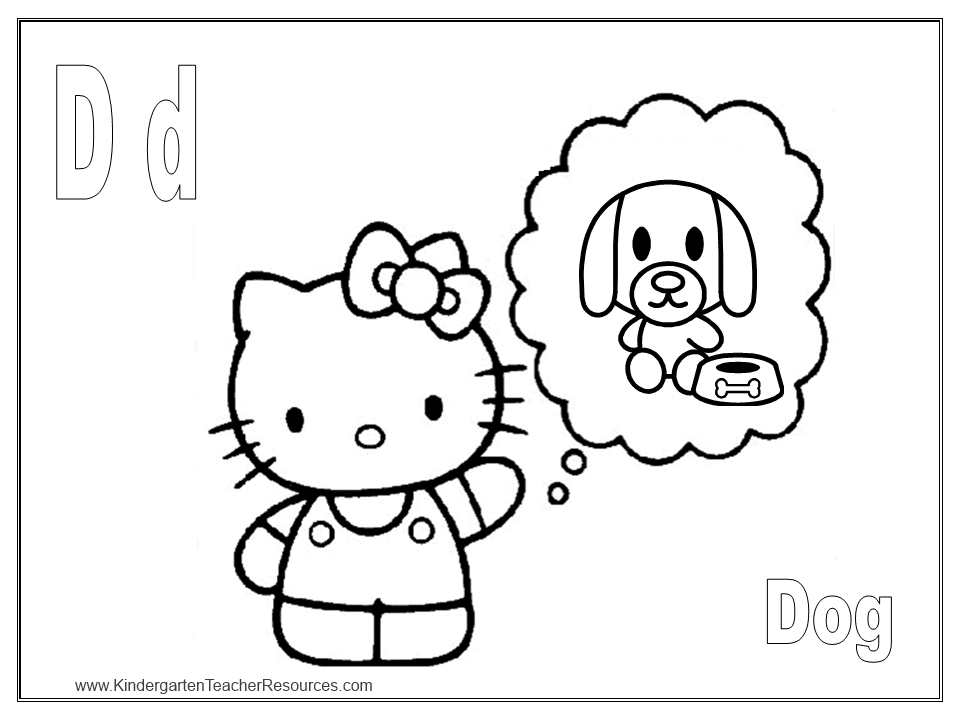 D is for Dog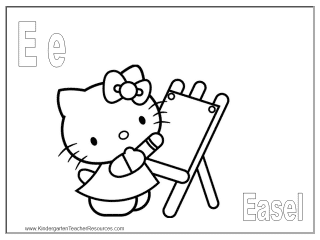 E is for Easel
 F is for Fence
 G is for Goal
 H is for House
 I is for Igloo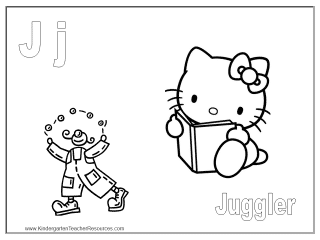 J is for Juggler
 K is for Kimono
 L is for Lion
 M is for Moon
 N is for Nail
 O is for Orange
 P is for Picture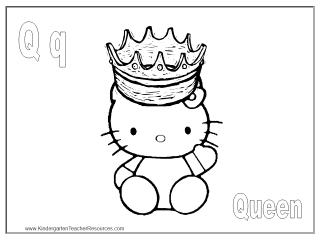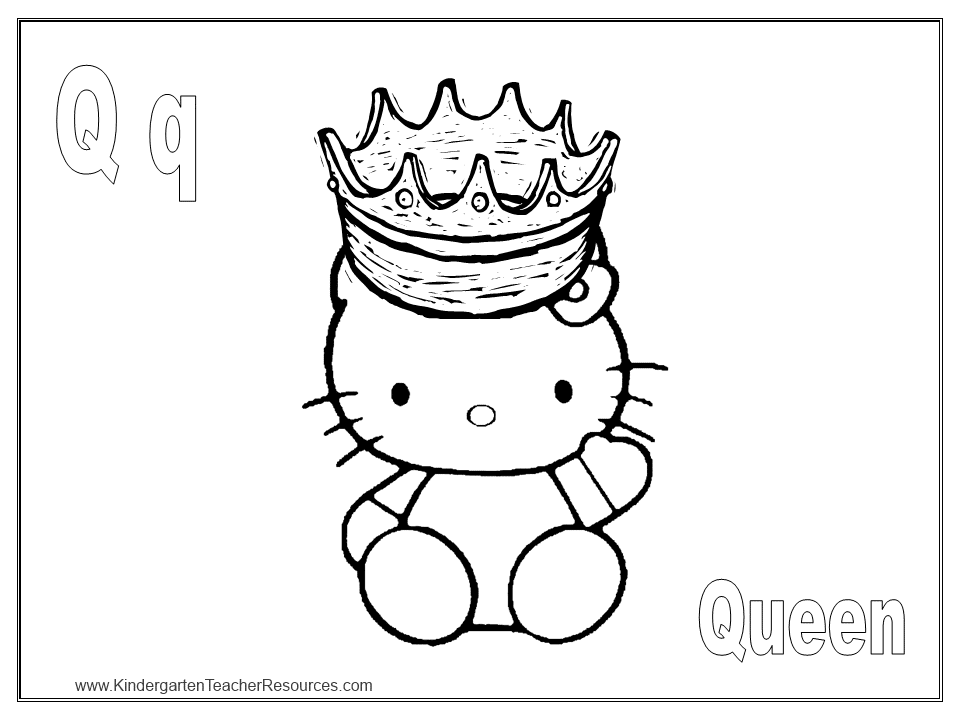 Q is for Queen
 R is for Rainbow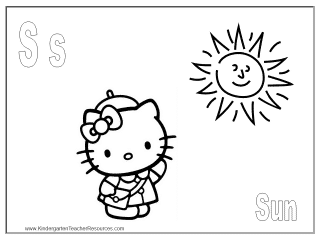 S is for Sun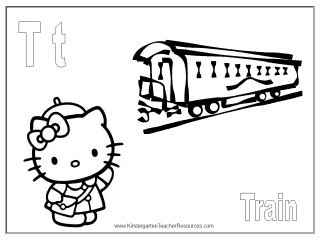 T is for Train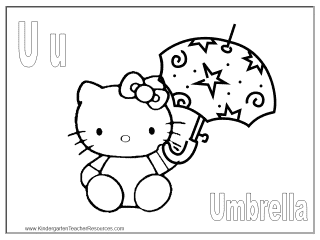 U is for Umbrella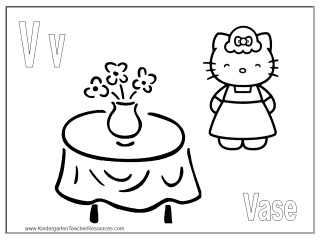 V is for Vase
 W is for Window
 X is for Xylophone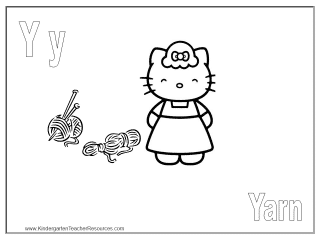 Y is for Yarn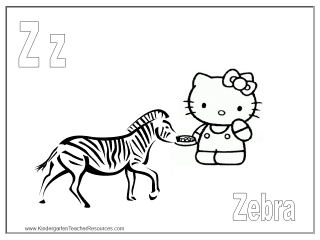 Z is for Zebra
Hello Kitty Coloring Pages
Each coloring page has one letter of the alphabet (uppercase and lowercase), a picture of a word that begins with that letter, the word and a picture of Hello Kitty. You can print one page only or all of the pages to make a coloring book. Kids will have so much fun coloring the Hello Kitty pictures that they will not even notice that they are learning.
The letters can either be colored or you can ask the children to write the letter inside the outline. The can also write the word. This will enable them to become familiar with all of the letters of the alphabet. They will also learn to associate the word with the object for example, the picture or the zebra with the word "zebra".
Why use these printables?
Coloring is fun and relaxing. Young children can spend hours coloring but not that long completing worksheets without getting bored. These printables help them enjoy learning. In fact, they might not even realize that they are learning.