Halloween Printables
On this page you will find a wide variety of kindergarten worksheets, printables and activities related to Halloween.
 Halloween Crosswords
 Halloween Mazes
 Halloween Sudoku
How to Play Sudoku
Cut out each of the pictures on the page containing full rows of pictures (sudoku pieces).
Place the pictures on the Sudoku board so that on each row, each 2X2 block and each column each of the pictures appears only once.
Word Searches
Halloween Worksheets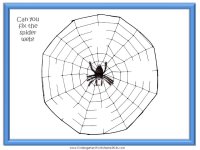 Halloween Activity
 Ghost Shaped Pizzas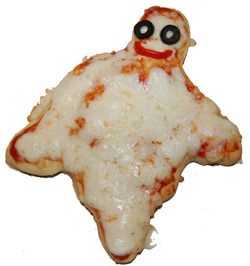 Ingredients:
Pizza dough
Pizza sauce
Grated cheese
2 olives
Method:
Preheat an oven to 180 degrees celcius or 350 degrees
fahrenheit (moderate).
Roll out the pizza dough.
Cut out the ghost and place the picture on the dough.
Cut around the ghost shape with a sharp knife.
Bake the dough until it is nearly cooked.
Spread a layer of pizza sauce on the ghost.
Cover it with cheese.
Add eyes using olives.
Bake until ready.