Dora the Explorer Worksheets
This is a 14-page free printable workbook with worksheets, which will help kids learn numbers from 1 to 10. They will learn how to write the numbers, understand how to use them and even perform basic addition sums.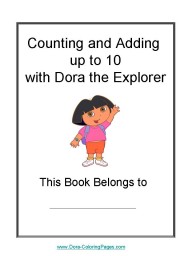 Match each word to the relevant picture.
Dora the Explorer Activities
Spot the Difference
Ask the child to look carefully at the two pictures below and circle five differences between the two pictures then have the child color the pictures.
These worksheets help children recognize differences (visual discrimination).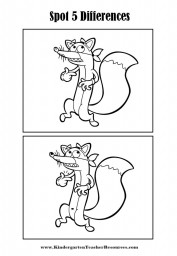 More Spot the Difference worksheets
Printable Flashcards
These printable flashcards will help kids learn, recognize and understand the concept of numbers. Print them, cut them out and start playing! If you laminate them before you cut them they will last longer.
Number flash cards – number 1 – 3

Number flash cards – number 4 – 6

Number flash cards – number 7 – 9

Dora the Explorer Coloring Pages
We offer a selection of free Dora coloring pages with Dora and all of her friends (Boots, Diego, backpack, Swiper, Tico and Troll). Each coloring page has an option to color the picture, color the name of the character and to write the name. These coloring pages are perfect for kids who love Dora. They won't even realize that they are learning!